CPSE LAbs – Cyber Physical Systems
CPSE Labs is developing a marketplace to provide an open forum for sharing platforms, architectures, and software tools for engineering of dependable and trustworthy cyber-physical systems.
E-mail: info@cpse-labs.eu

Diatomic – Smart Systems Integration
The DIATOMIC one-stop-shop platform is a showcase of available resources of the DIHs and coordinate connectivity within the DIHs. The platform is providing a searchable profile database, where DIH members will present their competences, capacities, experties, a complete profile with direct contacts.
E-mail: diatomic.helpdesk@diatomic.eu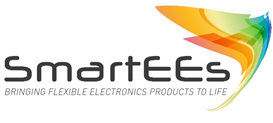 SmartEES – Organic Large Area Electronics
Through SmartEES marketplace one can discover more than 35 innovative technologies based on flexible electronics. Also it's possible to make business by promoting your products and finding experts, partners or even investors.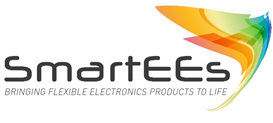 SmartEEs2 – Organic Large Area Electronics
SmartEEs2 – An original European acceleration program dedicated to helping innovative companies digitise their businesses thanks to flexible and wearable electronics (FWE) testing, experimentation and manufacturing support.

Tetramax – Advanced Computing
The 23 TETRAMAX Competence Centers form the backbone of a European network with competence in all fields of Customized Low-Energy Computing (CLEC) for Cyber-Physical Systems and the Internet of Things. SMEs, mid-caps and other companies can use the network to identify digitization technology suppliers all across Europe, and academic research institutions can effectively offer their new technologies to European industries. One can browse the network, search for specific technology partners throughout Europe and post technology offers/requests.
Contact: Rainer Leupers
Phone: +49 241 80 28301
E-mail: leupers@ice.rwth-aachen.de